Rookery in Breeding Season: Residents and Visitors

Double-crested Cormorant and Roseate Spoonbill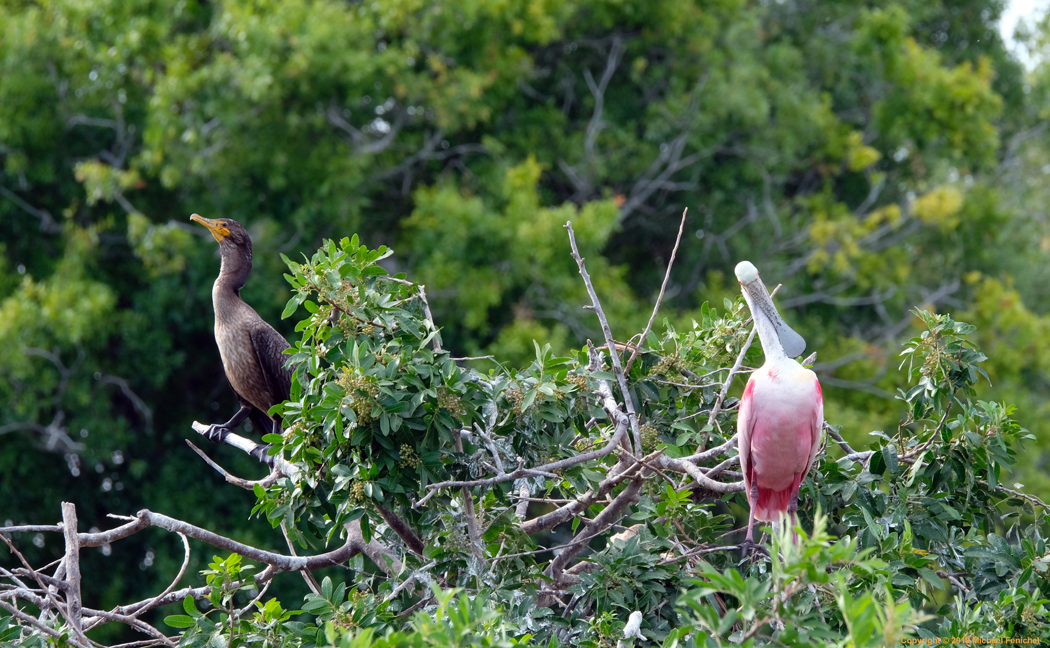 The cormorant is probably just visiting, like the roseate spoonbill, whose big flock is just a few miles away on a big marsh (or in the trees at night when the gators rule). So I think these guys - both - stopped by to see what all the noise is about. (I can tell you! All sorts of excitement in the sun and in the shade).

There's only one roseate here, so unique in color and easy to spot - but not living here. And this solo cormorant is usually seen by piers and in the sea, or salty marshes. So I think he is a day tourist too. Most residents are herons, anhingas & ibises. These two are 'above it all', just enjoying the fun, as I am.



Below is another day-tripper, probably from a cow pasture not too far away as the egret flies.
Cattle Egret in a Tree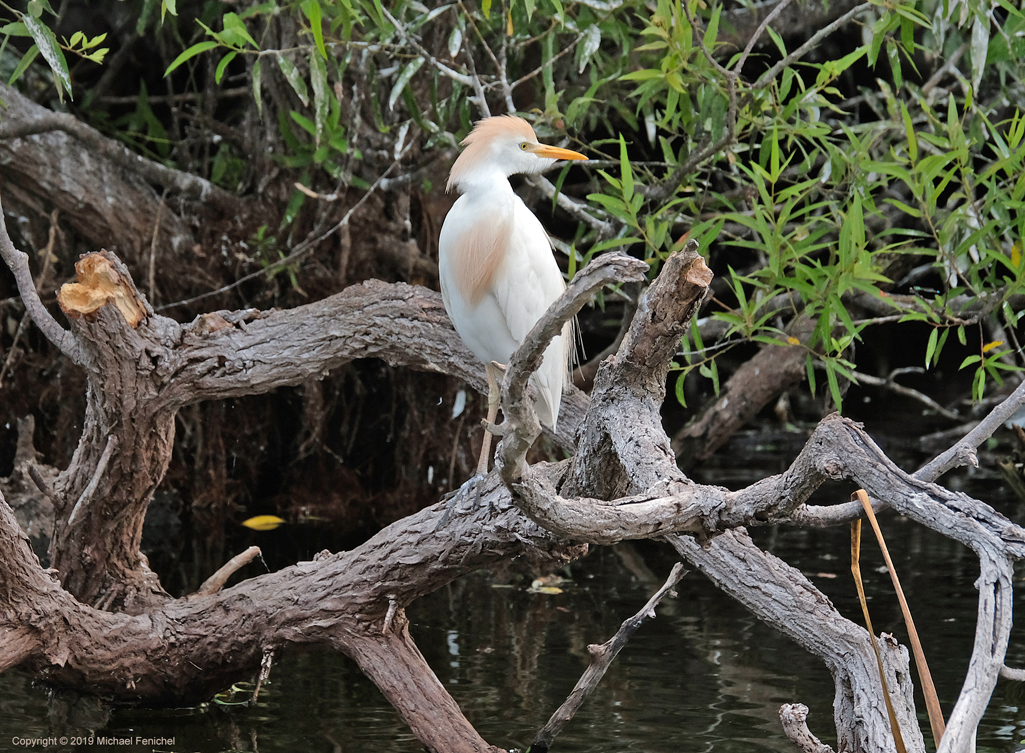 This was a surprise encounter, and now I can cross this one off my bucket list. (Is that possible?) Cattle egret are fairly common, and some think not so interesting. But from bird guides I found their coloring unique, at least in breeding season, with a little wash of saffron or meringue color.

Ordinarily these birds are found in cow pastures - where I actually went to try to get a decent photo, but either they were elusive or non-breeding, and usually were directly under the hind quarters of a cow. That's their thing, awaiting the cow's natural tendency to attract insects which they devour.

So I was surprised to find this one within the scrum of nesting birds on a tiny island, on a sturdy branch in the midst of a rookery. Well, OK. Nice pose. And as the sun set, ther certainly were many insects about. And this is what a breeding cattle egret looks like, sans cow.




Photography by Fenichel : Amsterdam | Boston | California | Cuba | D.C. | Florida | Hawai'i | Moscow | New York | Paris | Prague | Spain | Stockholm | Turkey


---
www.fenichel.com/birds/rookery.shtml

Photography by Fenichel © 1996-2019 Michael Fenichel

This page last updated: Wednesday, 08-May-2019 23:22:18 EDT